Sennelier 14 Rive Gauche oil paint in black wooden box set
Description
Sennelier Rive Gauche oil paint black two level wooden box set.
Remaining true to its legendary sense if innovation, the researchers at Sennelier laboratory have developed an original formula that faciltates painting while shortening the drying time (dries twice as fast); greatly reducing yellowing and using new and high-performance pigments. Rive Gauche are fine oils designed to facilitate enthusiasts of this beautiful technique. Using safflower oil that yellows two times less, with a thick and uniform texture that gives a satin finish. Cadmium subsitutes are used that offer opaqueness and luminosity properties equivalent to real cadmium. Pigment is blended with safflower oil and most colours have a lighfast rating I (excludes Cadmium yellow deep hue).
Contains 14 x 40ml fine oil colours;
Titanium white,
Primary yellow,
Cadmium yellow deep hue,
Vermilion, Primary red,
Dioxazine purple,
Ultramarine blue light,
Primary blue,
Phthalo green yellow shade,
Sap green,
Yellow ochre, Burnt sienna,
Payne's Grey,
Ivory black.
100ml bottle of green for oil thinner,
2 Raphael brush for oil and acrylic,
1 charcoal pencil,
4 charcoals,
1 metal dipper,
1 embroided cloth,
1 DIY colour chart.
Please note contents may be altered without noticed by manufacturers at any time, subsituting colours or mediums.
PRODUCT FEATURE:
Barcode: 3046451875399
MPN: S21-N130324
Box Dimensions : 39.5 x 23.5 x 8.5 cm
Artists Level: Student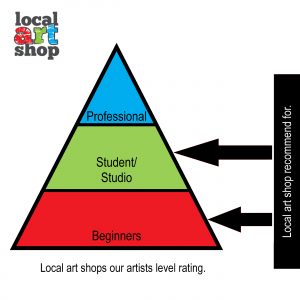 Additional Information
| | |
| --- | --- |
| Weight | 3360.0000 g |
| Artists Level | Student |
| Art Medium | Oil |
| Barcode | 3046451875399 |
| Manufacturer SKU | S21-N130324 |
| mpn | S21-N130324 |
| Number of items in pac | Single |
| Type of Item | Oil Paint |