Pebeo Drawing Gum – 45ml or 250ml pots of Synthetic or Natural Latex Masking Fluid
Description
Drawing Gum – 45ml or 250ml Bottles, Natural or Synthetic Latex versions available.
Pebeo Drawing Gum is the world's favourite masking agent for watercolour, pen and airbrush work. It protects the white of the paper, keeping the bright illumination clear and clean-looking. It is water-soluble, so it's easy to clean your brushes. It is also blue tinted, so you can keep track of where it is working.
Drawing Gum is painted on and peeled off to obtain works in reverse, executed in ink, watercolor or gouache.
Colour is applied when the drawing gum is dry. Once the colours you have used are completely dry, just rub the gum with your finger or with an eraser to reveal the masked parts.
Cleaning: With water before drying.
Drying: In about 15 minutes depending on quantity and trademark holder.
Synthetic Latex (Light Blue Label) – Guaranteed security, this formula respects the NF 71-3 norm. Easy to apply and remove, fun and educational, can be used for creative activities at early ages.
Natural Latex (Dark Blue Label) – Is generally not recommended for young artists and has a stronger odour. The advantage is that is it is easier to remove from paper and is suitable for longer working times. Recommended for professional artists.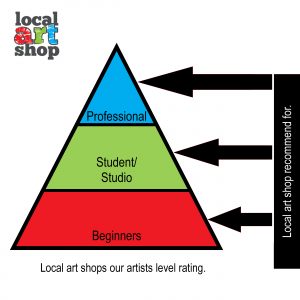 Additional Information
| | |
| --- | --- |
| Artists Level | All |
| Art Medium | Watercolour |
| Type of Item | Masking Fluid |