Royal & Langnickel Deluxe Sketching Drawing Box Set Graphite Pencils 50 Pieces
Description
Royal & Langnickel Deluxe Sketching Drawing Box Set Graphite Pencils 50 Pieces
DETAILS
Royal & Langnickel Deluxe Sketching wooden box set RSET-SKET2000 Drawing and sketching, pencils, charcoal and pastels gift box set. Royal & Langnickel produce these Deluxe sketching wooden box sets giving over 50 pieces of drawing equipment in an easy to carry set. Royal and Langnickel essentials artist range is ideal for beginners and students for its quality and value for money.
Contains:
12 Compressed colour lead sticks,
6 Compressed lead sticks,
6 Compressed charcoal sticks
12 Graphite pencils,
3 Charcoal pencils,
4 Pastel pencils,
4 Pieces Vine charcoal
1: 6″ Ruler,
1: Sandpaper block,
3: Blending stumps
1: Sharpener,
2 Erasers (1 White, 1 Kneaded)
1: 5×7 Sketching/Drawing pad,
1 Artist mannequin (Pease Note that the base comes off for easy storage, making the metal rod not safe for younger user).
(box is painted made using plywood and thin strips of wood, creating a strong sturdy box that may have natural marks and indentations. This is quite common place due to the nature of the plywood and doesn't adversely affect the operation of the box. Hinged to open and has silver coloured fixing clips)
Please note contents may be changed at any time, without notice by the manufacturer.
The Wooden grey painted box is not made to the same high standards as professional mahogany set that is ideal to keep sketching equipment together. approx 35x 18 x 6 cm. one of the best presents for any budding young artist, gives you good taster to what may like to use when drawing sketching.
PRODUCT DETAILS:
Barcode: 090672220479
MPN: RSET-SKET2000
Box Dimensions : 18 x 37 x 6 cm
PRODUCT FEATURE:
Barcode: 090672220479
MPN: RSET-SKET2000
Box Dimensions : 18 x 37 x 6 cm
Artists Level: Student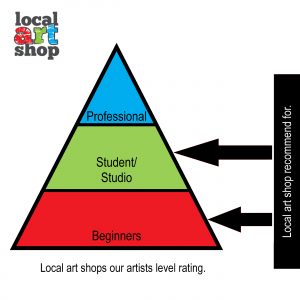 Additional Information
| | |
| --- | --- |
| Weight | 992.0000 g |
| Artists Level | Student |
| Art Medium | Drawing |
| Barcode | 090672220479 |
| Manufacturer SKU | RSET-SKET2000 |
| mpn | RSET-SKET2000 |
| Number of items in pac | 50 |
| Type of Item | Drawing & Sketching |