Daler Rowney watercolour Aquafine 18 half pans +2 tubes palette
Description
Daler Rowney Aquafine watercolour pallete set.
This set has two palettes that pull out from the side (pull out before opening main section) it has 18 coloured half pans and 2 x 8 ml tubes plus a paint brush. The lid has a palette that is detachable.
Half Pan colours :Lemon Yellow 651, Cadmium Yellow hue 620, Gamboge hue 640, Vermilion hue 588, Cadium red Hue 503, Alizarin Crimson 503, Purple Lake 433, Prussian Blue 135, Ultramarine blue dark 123, Cobalt Blue hue 110, Coeruleum hue 112, Viridian hue 382, Leaf Green 355, Sap Green 375, Yellow Ochre 663, Light Red 527, Burnt Sienna 221, Burnt Umber 223.
Tubes colours: Chinese White, Ivory Black 8ml.
Daler Rowney information: Aquafine watercolours are made from a selection of modern high-quality pigments milled to perfection to offer optimal performance and control. Aquafine watercolours are rich, free-flowing transparent colours with excellent tinting strength and working properties that reliably produce beautiful, delicate washes.
This is a nice beginner's set with quality paints and clever palette storage.
PRODUCT FEATURE:
Brand: Daler Rowney
Barcode: 5011385949049
MPN: 131900027
Box Dimensions : 27 x 17 x 3.5 cm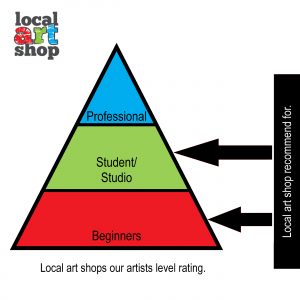 Additional Information
| | |
| --- | --- |
| Weight | 470.0000 g |
| Artists Level | Student |
| Art Medium | Watercolour |
| Items variations | Assorted |
| Manufacturer SKU | 131900027 |
| mpn | 131900027 |
| Number of items in pac | Single |
| Type of Item | Watercolour |